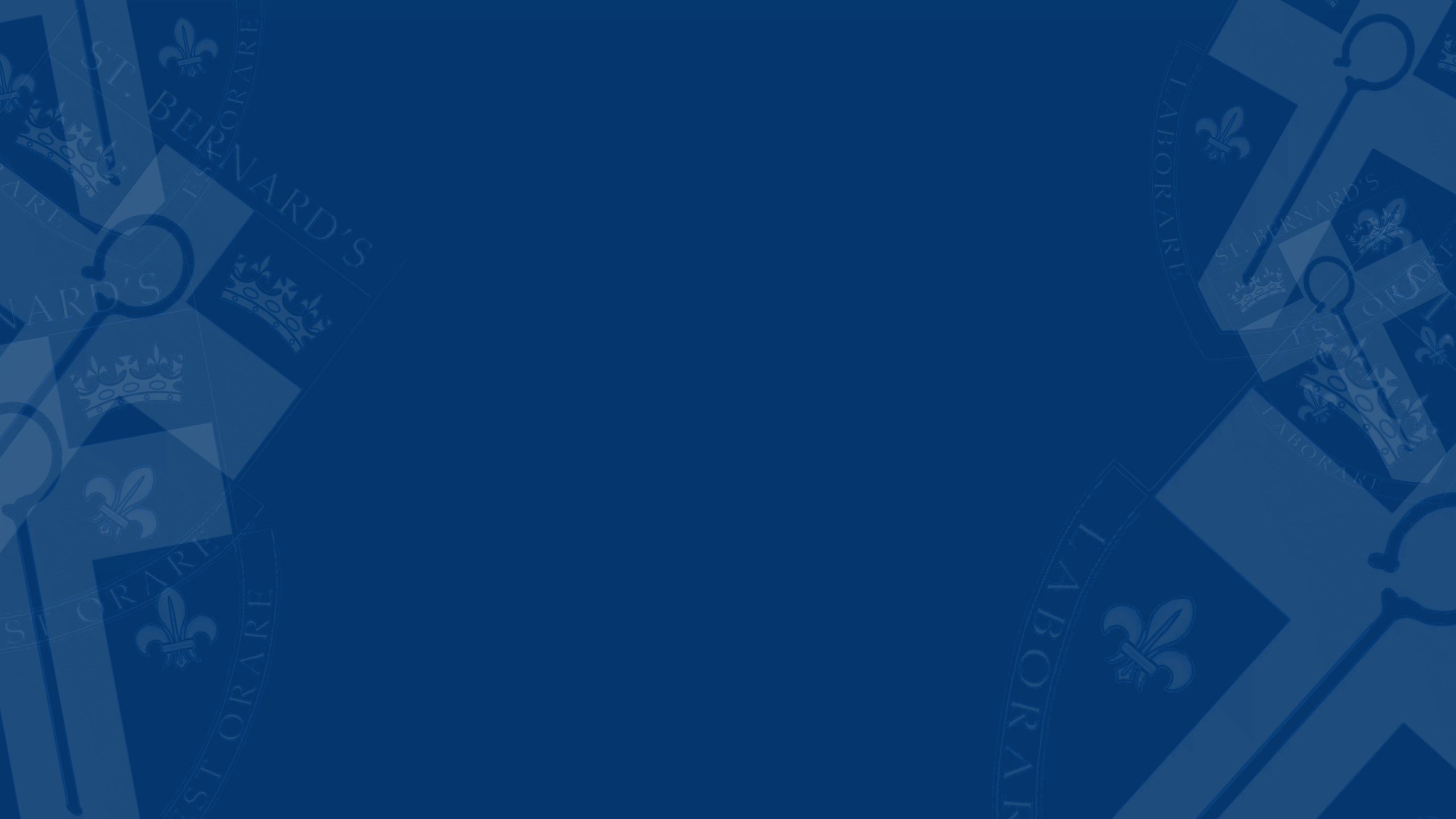 Catholic Ethos and Values
At St. Bernard's we are one family in Christ as we live out the Gospel values each day of our lives.
We are an inclusive Catholic community, welcoming all faiths, and those of none, to experience Catholic teachings, underpinned by Gospel values across our school and the curriculum.
​
We ask pupils to focus on three core values of Kindness, Hard work and Resilience.
Kindness:
We are kind because Jesus said "A new commandment I give you: Love one another. As I have loved you, so you must love one another." (John 13:34)
Hard Work:
We work hard because we believe work is prayer and so should always be our best effort and worthy of offering to God. This is our school motto written on our badge, "To Work is to Pray" - Laborare est Orare
​
Resilience:
Jesus said, 'With God all things are possible' (Matthew 19:26)
He didn't say it would be easy.
​
Students and staff have the opportunity to:
· pray together each day
· enjoy retreats at Castlerigg
· attend Mass at various times throughout the year
· work with the Chaplain as part of our Charities group to support our local and global community.
· Guide and contribute to our Catholic Life through the chaplaincy groups
· Celebrate Mass with our local Catholic schools at Furness Abbey.
Throughout the year we celebrate our Catholic Life:
· Year 7 Welcome Mass
· Armistice Day Service
· Remembrance prayers
· All Saints Mass and other Holy Days of Obligation
· Carol Services
· Ash Wednesday service
· Year 11 Leavers' Mass
· Prefect commissioning service
· Lent and Advent reflections
· Lunchtime reflections and activities in the chapel
· Diocesan Masses and other events
· Masses, prayer services and events in the parish