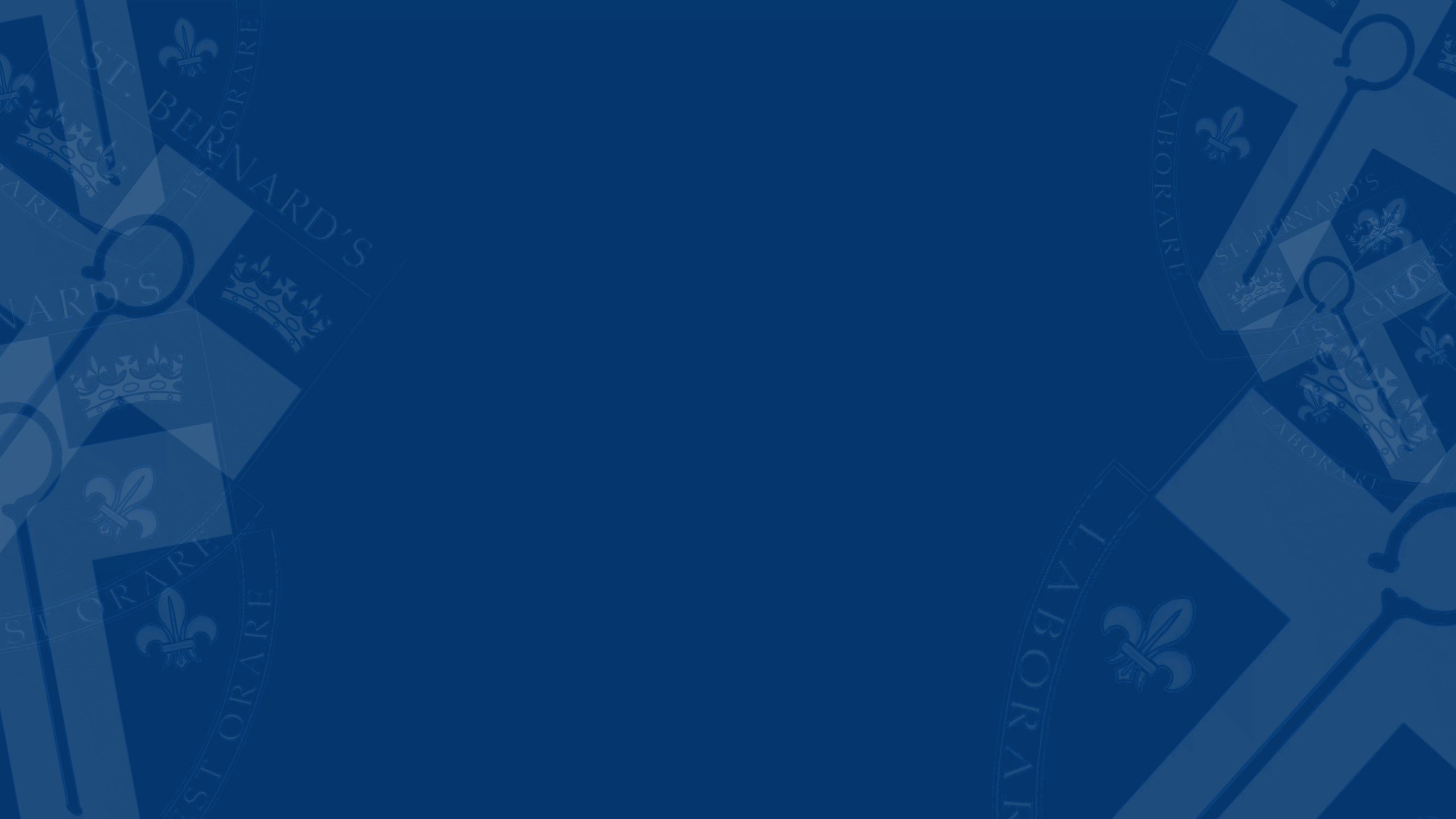 Pastoral Care - A family within a family
Pastoral care is the provision that we make to ensure the physical and emotional needs of our young people are met so that they can access their curriculum and grow into happy, successful adults.
​
Our pastoral care is centred around our House System. All our students belong to one of three Houses, Badano, Kolbe and Romero, each of which provides a structure of care and support.
​
The aim is that our young people will keep the same Form Tutor for their five years with us. The Form Tutor role is one of the most important roles at St Bernard's. All our young people see their Form Tutor each day to ensure our young people are cared for.
​
Each House is made up of two tutor groups per year group and is looked after by a Head of House. The Head of House has responsibility for the pastoral and academic welfare of their students. They ensure that the young people in their house receive the support they need to be happy and successful.
​
To further support our young people, each House has an Assistant Head of House. This is a non-teaching member of staff who supports our young people in overcoming any barriers to their learning.
​
In addition to our House system, we also have our Inclusion Manager who works on inclusion and safeguarding, our Education and Welfare Officer, our School Counselor and our SERIS Worker (Supporting Emotional Resilience in Schools) all of whom support the needs of our young people.
​